Questions, concerns, cats.
You've got questions. We've got answers.
We've compiled some of your most frequently asked questions to help ensure you make the right decision, every time. If you can't find the answer to your question below, please contact us.
Product Information
Jonny Cat liners are the #1 selling liners in America because we make them tear-resistant, with 2 MIL thickness, so cats' claws and paws can't rip through them. With no waste or spillage stuck to the litter box, Jonny Cat liners make litter box cleanup easy for so many happy households across America!
Product Usage
Buying Our Products
Health & Safety
Troubleshooting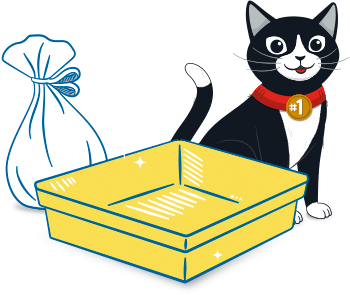 Join Club Jonny
The best of the litter box delivered to your inbox.
Get product updates and promotions by joining Club Jonny.
Sign Up