Jonny Cat Heavy Duty Litter Box Liners
#1 Selling Liner in America
Jonny Cat Heavy Duty Litter Box Liners are the #1 selling liners in America. Our tear-resistant liners are 2 MIL thick so cats' claws and paws can't rip through them. With no waste or spillage stuck to the litter box, Jonny Cat Liners make cleanup easy! Simply pull the convenient drawstring, close, and dispose. No mess, no stress!
Heavy Duty 2 MIL Strength
Tear Resistant
Jumbo Size Fits Most Litter Boxes
Convenient Drawstring Closure
No Sticking, No Scrubbing
Easy, Hassle-Free Cleanup
Available in 5- or 15-Count Boxes
Available sizes

Weight in lbs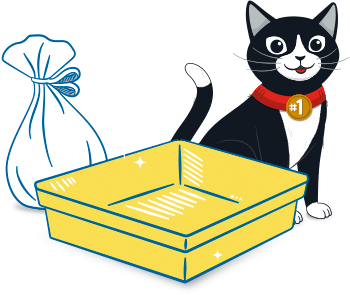 Join Club Jonny
The best of the litter box delivered to your inbox.
Get product updates and promotions by joining Club Jonny.
Sign Up