Jonny Cat Fragrance Free Unscented Clay Cat Litter
Premier Choice for Sensitive Cats
Jonny Cat Fragrance Free Unscented Non-Clumping cat litter contains no added perfumes, dyes or harmful additives, so it's perfect for sensitive cats. Jonny Cat's Fragrance-Free cat litter features a naturally absorbent unique clay mineral as the core component for odor elimination. Tiny clusters of micro-channels bind together to form chain-like structures that quickly absorb liquid into the pores of the mineral. It then seals in the moisture and prevents exposure to bacteria and the formation of odors, keeping your cat's litter box fresh and dry the natural way.
Natural odor eliminator delivers safe and effective odor control
Allergen-free, no perfumes or dyes – the premier choice for sensitive, allergic or finicky cats
Available in 10- or 20-pound bags
Available sizes

Weight in lbs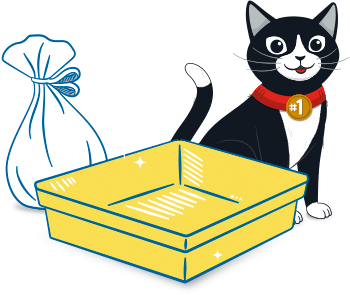 Join Club Jonny
The best of the litter box delivered to your inbox.
Get product updates and promotions by joining Club Jonny.
Sign Up