Jonny Cat Original Scented Clay Cat Litter
Maximum Long-Lasting Odor Control
Jonny Cat Original Scented Non-Clumping Cat Litter provides maximum odor control, long-lasting protection and locks in moisture, keeping the litter box dry and smelling fresh. Our odor eliminator starts working immediately to provide dependable and long-lasting odor control, leaving your home fresh and clean around the clock. The original formula contains highly absorbent clay that quickly locks in moisture. Once the litter is exposed to moisture, it releases a clean, fresh scent.
Highly absorbent clay quickly locks in moisture and activates a powerful odor eliminator
Clean, fresh scent is released to keep your home smelling clean around the clock
Provides maximum odor control with long-lasting protection
Available in 5-, 10-, 20- or 40-pound bags
Available sizes

Weight in lbs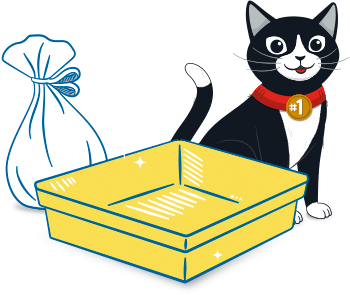 Join Club Jonny
The best of the litter box delivered to your inbox.
Get product updates and promotions by joining Club Jonny.
Sign Up